Shabareesham-new programme in Amrita TV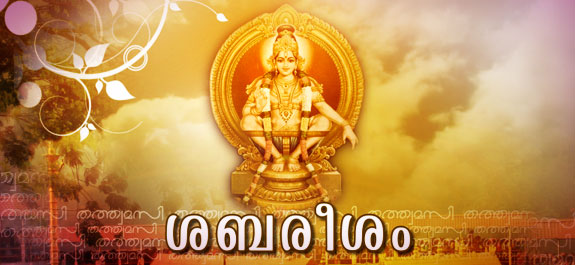 Shabareesham, a new programme in Amrita TV begins to bring home the essence of the sacred season at Sabarimala, when it unlocks its portals to receive the supplications of the conflux of pilgrims that surge over the entire area, from Mandalapooja.
This 42- episoded Sabarimala exclusive will cover the entire pilgrim period from November 17th to January 13th, the day before Makaravillakku. This multi segmented half-an-hour episodes will be aired every weekday from Monday to Friday at 5.30 pm.
Over the 2 month period from November to January, the successive episodes will present in graphic detail, legends of Swami Ayyappan, accounts of the temple, its history in full, the myths and fables surrounding it, the beliefs and tenants surrounding it, the royal dynasties that were associated with it, the routes that can be taken by the devout, instructions for a hassle free journey along the 4 kilometer trek through the forests, ideal halting places along the way, other Sastha temples throughout Kerala and Tamil Nadu ,tales pertaining to them and much more.
Shabareesham's exhaustive reports provide the pilgrims – who after purging themselves through rigorous austerities are about to set out to get a glimpse of the Lord and attain absolution- with thorough, intensive information on virtually everything about this world famous center of pilgrimage.